One-Time Shredding Services
Reclaim Your Space from Wasted File Storage Space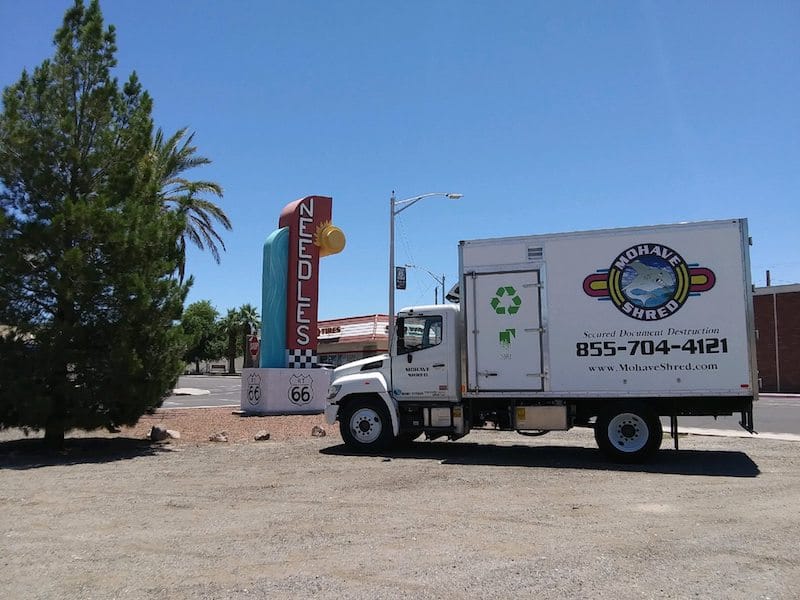 Federal Laws state you MUST destroy old records on a regular basis. "Regular basis" can mean different things to different companies. Some companies generate enough paper to justify weekly shredding service while others only need to shred once or twice per year. If your company needs shredding on a once or twice per year interval than Mohave Shred can help. No business or company is too large or too small.
Mohave Shred's one-time shred project or purge solution enables you to securely dispose of outdated files and archival paperwork with confidence. As the Mohave region's locally owned document destruction leader and authority, we provide the secure collection and shredding of bulk collections of your expired business records. Our one-time purge service is tailored to your business needs. Whether you have cartons of documents or loose paperwork requiring destruction, we offer a secure, reliable and efficient disposal method that ensures the privacy of your business information while eliminating liability exposure, regulatory non-compliance and employee responsibility for document destruction.
It's the perfect solution for monthly, quarterly or annual purges or one-time clean-outs!
Mohave Shred offers one-time confidential document destruction and shredding services to the home or business.
Periodic purges, year-end file turnovers, and facility moves can be scheduled on a call-in basis.
The material does not have to be stored in our security containers to be destroyed. However, if you need storage bins, Mohave Shred provides them for a small rental fee during your purge.
No job is too small. Whether it is two boxes or two thousand boxes We can do the job.
Our equipment is extremely fast and efficient. It can shred up-to 3,500 pounds per hour.
Free quotes for large purge services.