Shred Collection Containers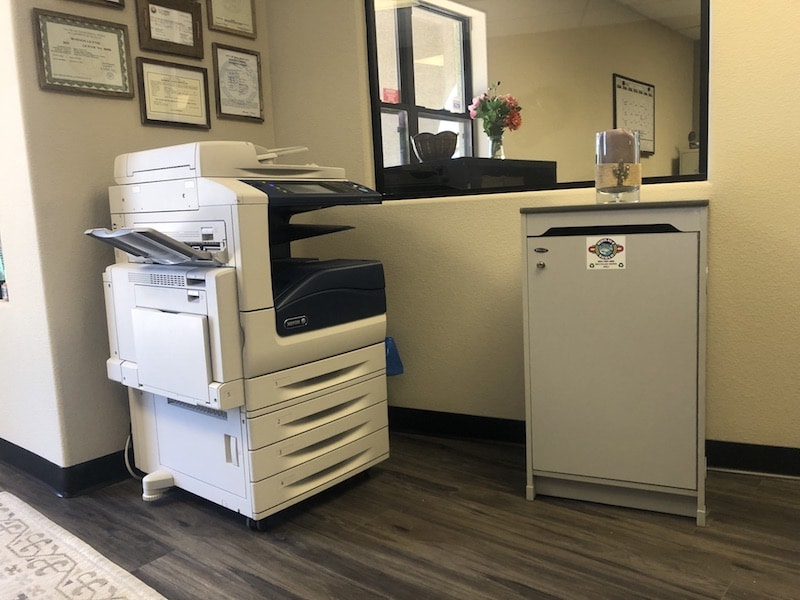 Mohave Shred's secure shredding collection containers provide a convenient and time-saving method for the destruction of your business records. Our shred collection containers—which come in multiple sizes—are placed at strategic collection points throughout your office to facilitate easy disposal of confidential material.
Fully intact, whole files can simply be placed within the locked container where they cannot be retrieved without a key. The whole process can be completed in half the time it normally takes to shred files in a typical paper shredding machine!
Once your shred collection containers are filled, one of our screened, professional team members will collect the contents and either shred your documents onsite with our mobile shredding truck. After your documents have been destroyed, we provide you with a Certificate of Destruction.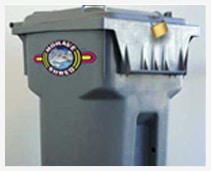 Mohave Security Bins
Availabe Sizes
Available as 32-, 64-, and 95-gallon containers.
64- and 95-gallon containers available as locking containers.
Features
Great for heavy volume areas
Can be moved to other locations within the office with ease.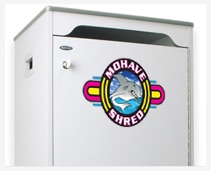 Mohave Security Cabinets
Available Sizes
18" wide x 18" deep x 29" high
22" wide x 22" deep x 40" high
Features
Locking piece of furniture for any office setting.
Can be used as a tabletop for copiers, fax or water coolers.
Easy pick from our team on a scheduled basis.
More thorough and secure than your paper shredding machine
In addition to enabling you to be more productive, Mohave Shred's collection containers provide a more thorough and secure method for disposing of your business records. Our industrial-grade shredding truck shreds your documents into tiny pieces that make it impossible to reconstruct any sensitive information. The strict chain of custody protocols we follow ensure complete destruction of your data.
The frequency of service and number of your collection containers and ins is tailored to your specific business needs. As your shredding and destruction experts, we provide a cost-free consultation to help you choose a program that best enhances your document destruction program.
To find out more, please contact us by phone or fill in the form on this page